Development and Innovation
Joint Stock Company "Starooskolsky Bakery Plant" is one of the leaders in the Russian milling industry. Being a member of Stoylenskaya Niva Agricultural Corporation, it is one of the largest processors of agricultural products in the Belgorod Region.
The plant began its business activity in 1988. During these years, the company has accumulated a wide expertise in manufacture of grain mill products and fodder, as well as bakery products. The daily capacity of the mill is 620 ton of grain. AO "Starooskolsky Bakery Plant" markets its varied product range (over 30 items) throughout Russia and exports flour in other countries such as the USA, Ukraine, Belarus, Georgia, Azerbaijan, Abkhazia.
In spite of today's difficult situation, the plant continues to develop and to expand its portfolio. For example, an innovation called "Pizza Mix" was launched in 2020, and development of a "Vitamin and mineral fortified flour" started in 2021 in line with the UN World Food Programme. The Starooskolsky flour brings good luck in every home!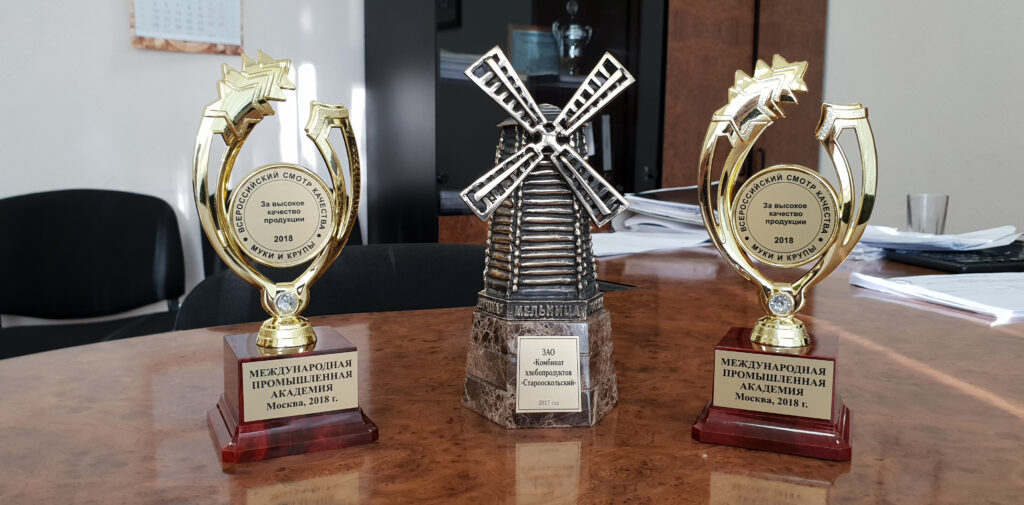 Joint Stock Company "Starooskolsky Bakery Plant" is a member of the Russian Union of Flour Mills and Cereal Plants, of the Russian Grain Union and of technical committees of the Federal Technical Regulation and Metrology Agency.
The plant is currently increasing its production rate, while particular emphasis is still put on quality. Online monitoring is carried out at each production stage. Release of the products meeting the international requirements is ensured by the quality and safety management system certified in accordance with ISO 9001 and ISO 22000.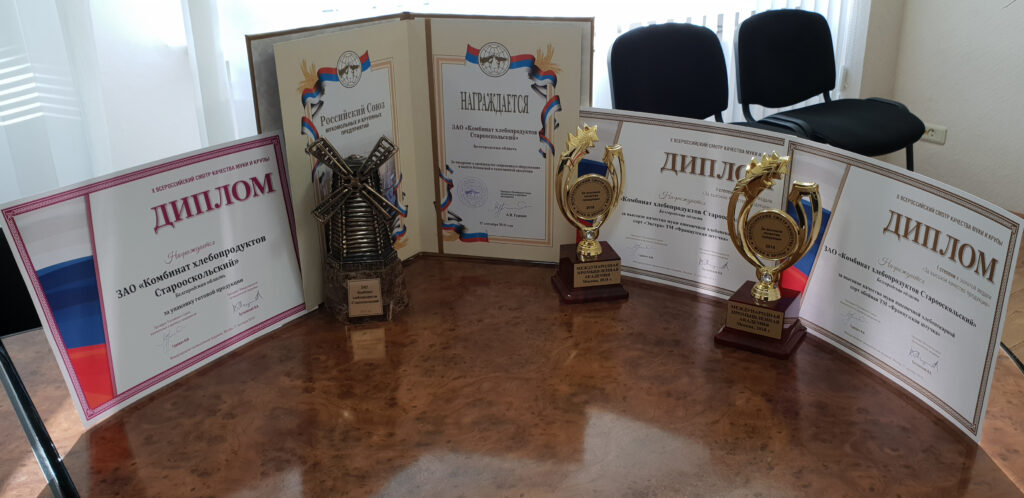 The high quality of the company products is honored every year with prestigious awards at competitions and international fairs. The enterprise has been repeatedly awarded an honorary title "The best mill of Russia".
The technical aspect is also not left behind — the production equipment of the plant is being updated and automatized in a stepwise manner.
"We celebrate the World Flour Day on March 20 already for the second time", reports Sergey Kutepov, Executive Director of AO "Starooskolsky Bakery Plant". "Our employees were greatly inspired by the introduction of a new professional day and we congratulate all the millers of the world on this event!"