Coping with the Covid-19 pandemic.
The first case of Covid-19 was reported in Oman on 24th February 2020. These cases involved two Omani citizens returned from Iran. The number of cases started increasing steadily in March 2020. Omani nationals stranded in other countries were airlifted to Oman as the pandemic spread all over the world like a wildfire.
On 14 March, the Supreme Committee of Oman decided to suspend all classes in schools, universities and other educational institutions. In early April 2020 the Supreme Committee announced new restrictions which included stopping the entry of foreigners apart from GCC citizens and foreign residents via all land and sea borders, quarantining all arrivals, and the closures of public parks and gardens. It was also declared that Friday prayers were to be stopped and social gatherings banned.
The above restrictions had a severe impact on the general public, who went on a buying spree for fear of an indefinite shutdown of grocery stores. Restrictions were imposed on supermarkets, restaurants and other outlets to keep working hours to a minimum and maintain social distancing.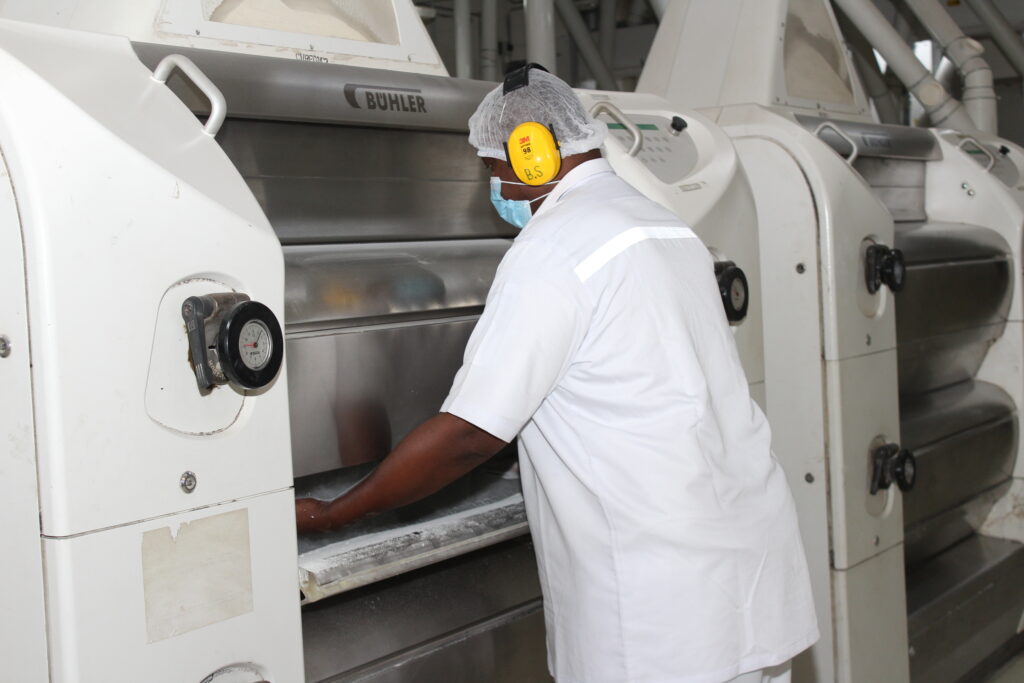 Salalah Mills Co. was well prepared to deal with any type of emergency situation, as it had earlier faced such situations when Salalah was hit by two major cyclones, Gonu on 7th June 2007 and Mekunu on 25th May 2018. Our operations never stopped for a single day during those devastating cyclones.
From the early stages of the Covid-19 pandemic, emergency meetings were called by Top Management, special emergency teams were formed and special work schedules were prepared for the employees, so that social distancing could be maintained without affecting the work. In the early stages of the pandemic employees were given the option to work from home. Only essential staff were allowed to work on a shift basis. Such preparations by the company ensured an uninterrupted supply of flour products all over Oman.
Although the Government restricted movement between the governorates by setting up checkpoints on entry and exit points on the roads, there were exemptions for vehicles transporting foodstuffs, and hence it was no problem for Salalah Mills Co. to transport the flour products to anywhere in Oman through the Mills' own distribution centres located in Muscat, Nizwa, Sohar, Sinaw & Sur.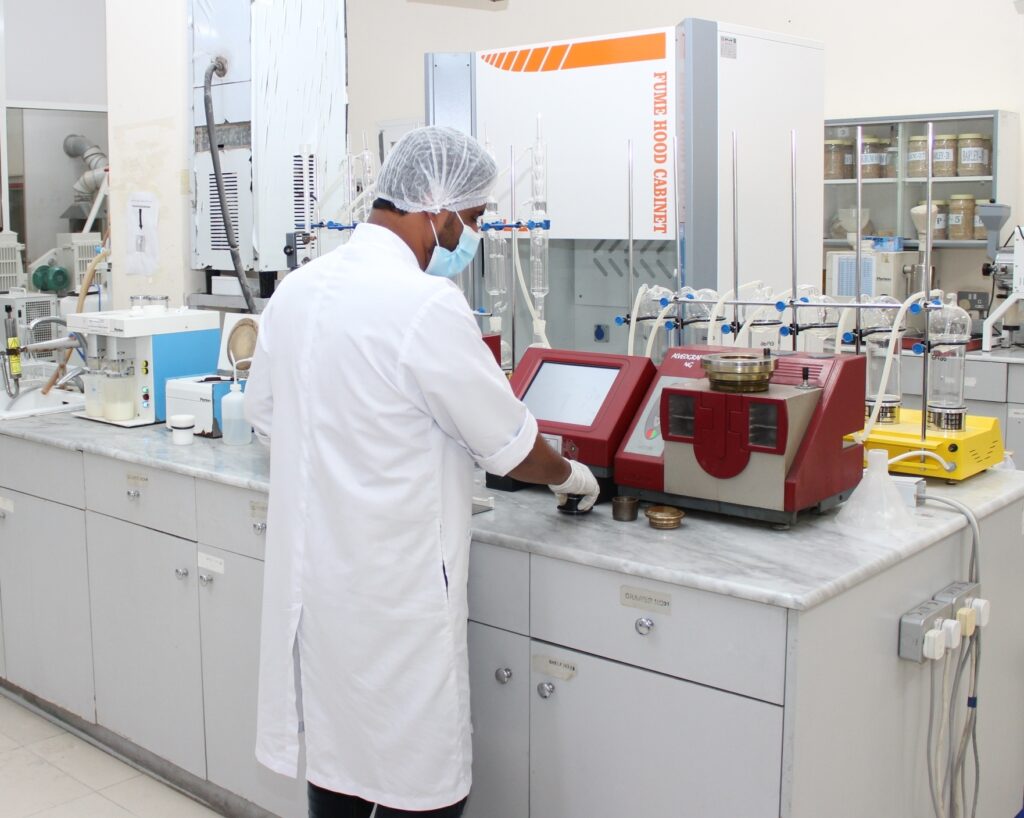 Although the shelves in supermarkets were emptied by the general public very fast, due to panic buying and stockpiling, our Sales team was always active to replenish the stock of flour products at retail outlets.
Bakeries were also badly affected by the pandemic due to shortages of flour products. However, as the biggest flour mill in Oman, Salalah Mills was able to fulfill the needs of bakeries by supplying flour in time.
Despite all the odds, the Salalah Mills Co. was also able to continue exports of flour to other countries without any interruption.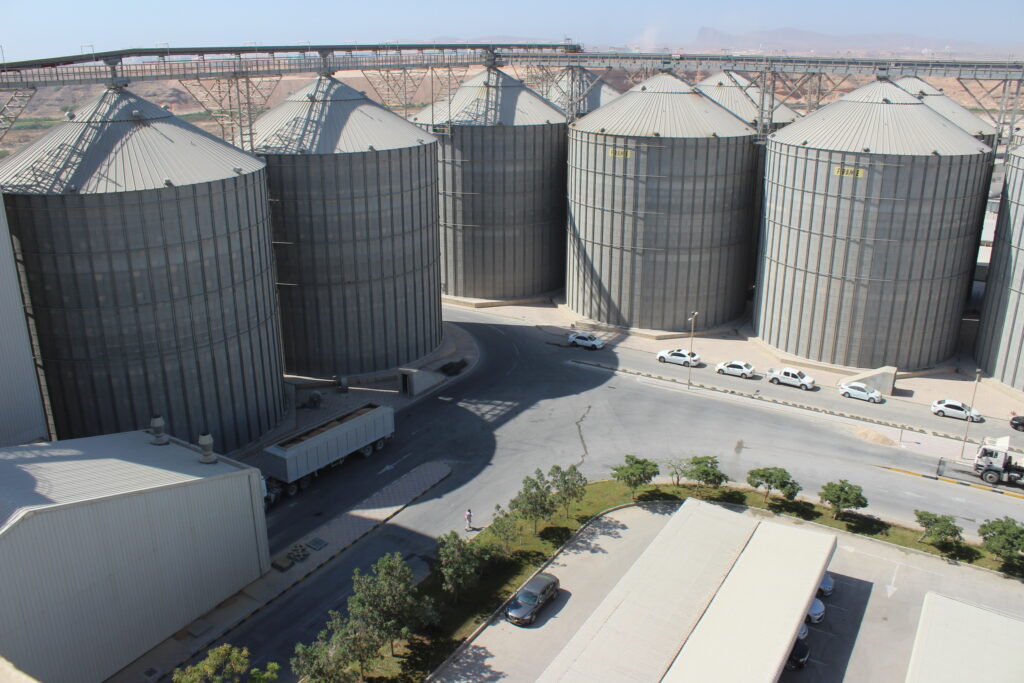 A BRIEF HISTORY OF SALALAH MILLS COMPANY
Salalah Mills Co. S.A.O.G., a joint stock company, was formally established 25th September, 1995.
The company is strategically located in Raysut Industrial Estate, near the Port of Salalah. Ever since it commenced commercial production the company has been catering to the needs of society through its premium quality wheat products. The company supplies the growing markets of Oman, Yemen and East Africa. The company has grown over the years. The company presently produces 1500 M.T. of flour per day, which is the highest in Oman compared to other flour mills in this region.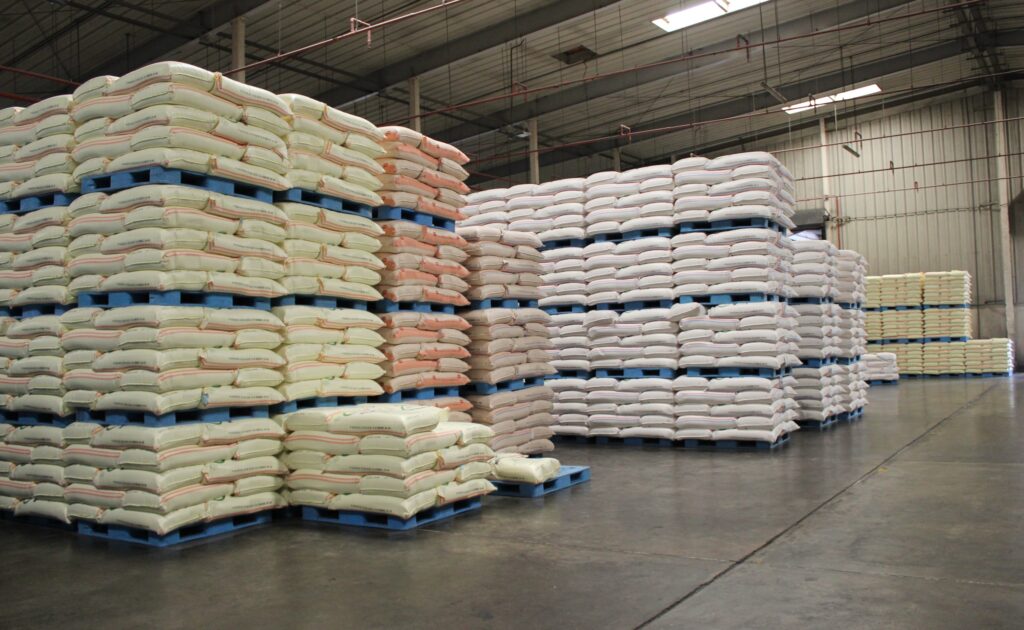 CORPORATE SOCIAL RESPONSIBILITY
Ever since the emergence of Covid-19 Pandemic Salalah Mills Co. was in the forefront to help the needy. Several local people and other nationalities stranded and isolated due to lockdown and quarantine were facing shortage of foodstuffs. Many social organizations approached Salalah Mills to support them by donating flour products. The Board of Directors of Salalah Mills co. were kind enough to issue special orders to sanction donations to such organizations to help such people by supplying flour products free of cost.
As a special gesture Salalah Mills contributed R.O. 134000/- (Approx. US Dollar 348,050) to Sultan Qaboos Hospital for buying Lab equipment for Covid-19 testing during the pandemic.