How South Amman Mill met unusual flour demand during the COVID-19 crisis.
South Amman Mill was established in 1997 in Jordan and is today the biggest flour mill in the country. The mill has 3 production lines, all outfitted by the Swiss company Bühler AG, with a total milling capacity of 1,000 tons/day and wheat storage capacity of 100,000 tons. South Amman Mill's market share in Jordan is over 29%, and its export market share is 100% as it is the only mill in Jordan that exports flour to neighboring countries. The mill is owned by Al-Hazaa Investment Group which operates and manages many flour mills in the Middle East.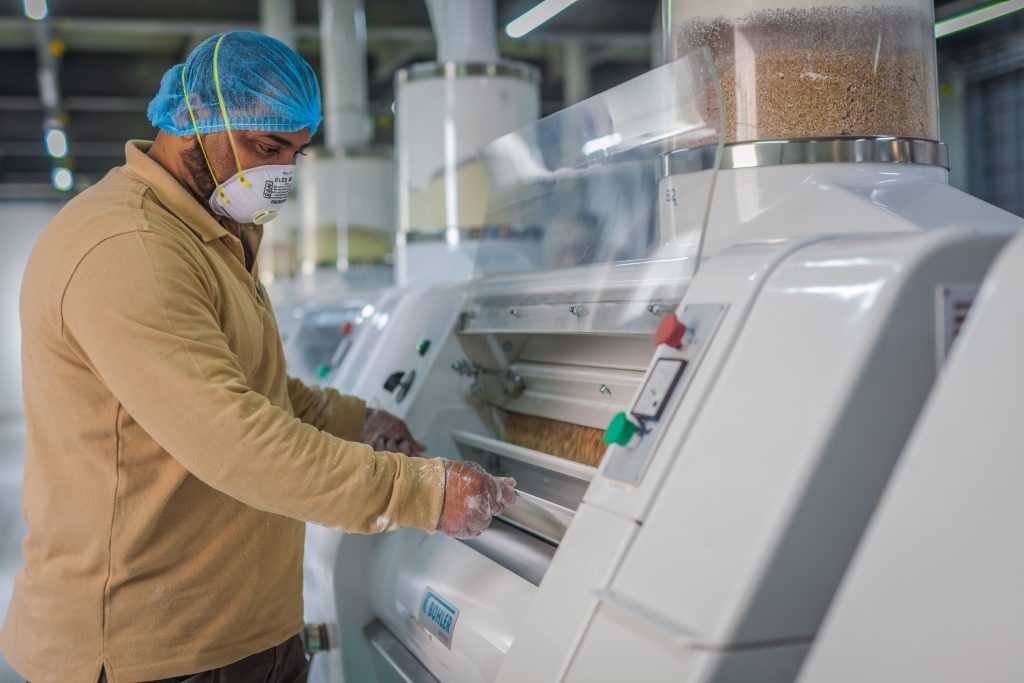 Enhancing food security in Jordan and the region has always been a vision for South Amman Mill, and was highlighted even more during the current COVID-19 pandemic and the impact it had on the flour milling sector. The COVID-19 crisis was not easy for any industry, especially for the food sector and flour production. The flour market witnessed unprecedented high demand during the crisis, since as soon as lockdowns were announced in many countries worldwide, people rushed to markets to buy large quantities of the white gold of life, and supermarkets and bakeries also placed unexpected orders for flour.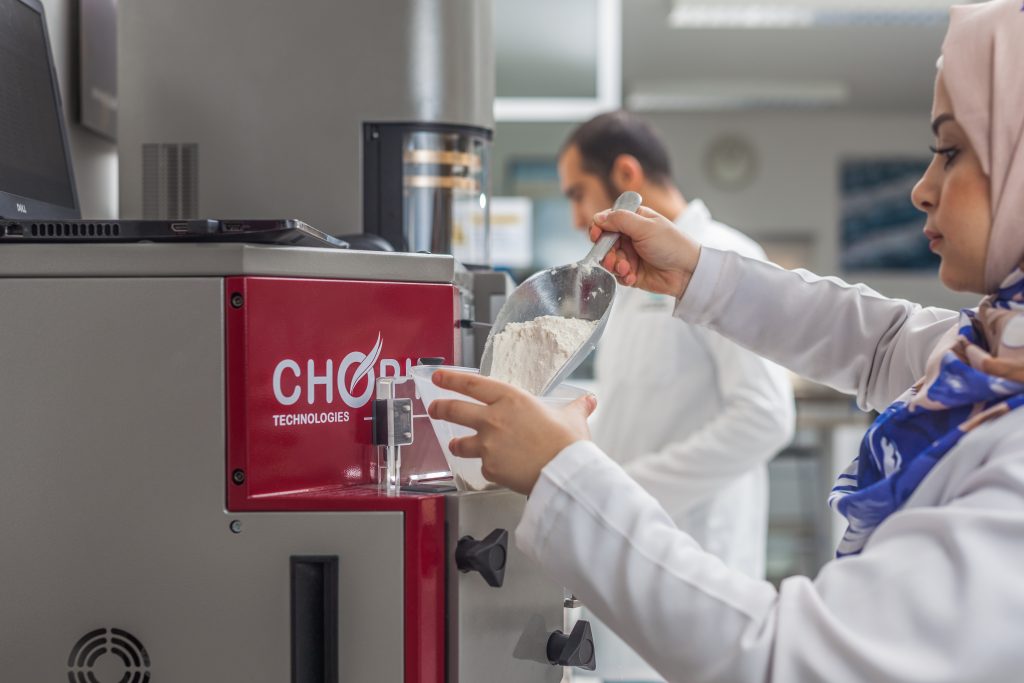 In Jordan, the government announced a full lockdown on March 14, 2020, and suspended schools, banned public gatherings, and closed the borders and airports in response to the rapid spread of the virus. This caused a state of alarm and people rushed to supermarkets to stock up on food supplies, despite the continuous assurances from the government that food stocks in the country were sufficient and there was no cause for concern. People were still worried, and there was panic-buying and stockpiling, putting great pressure on the country's markets and factories, especially on mills, which supply one of the most important staple foods, flour.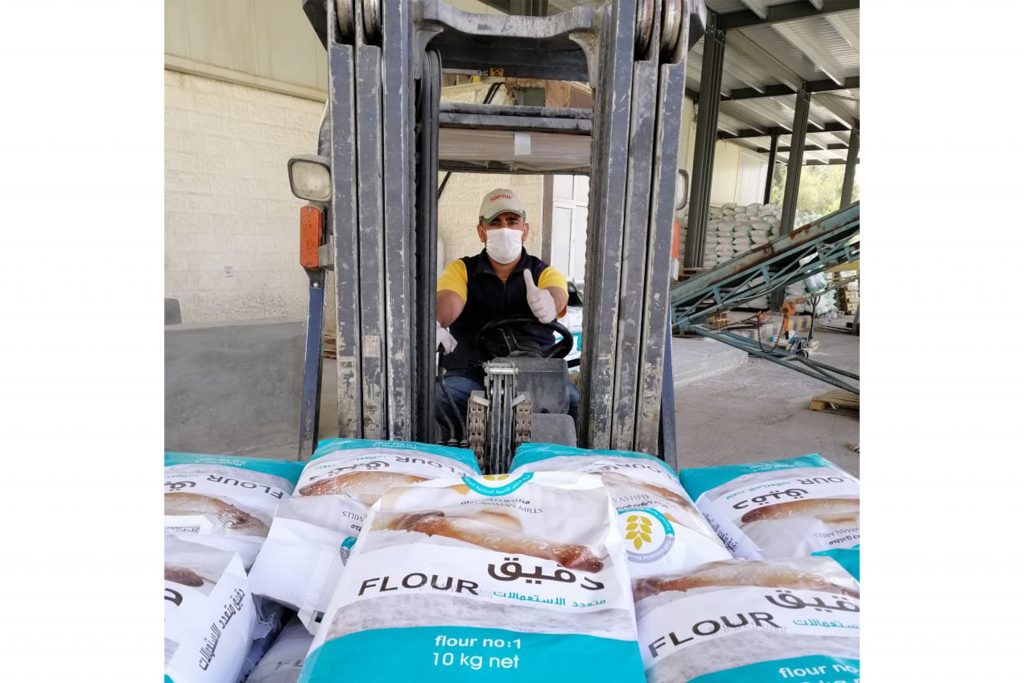 Lockdown, panic buying, stockpiling and flour production at full capacity
Flour is used in many basic foods that are consumed daily. Therefore, due to the pandemic, bakeries in Jordan started to run low on flour, hypermarkets ran out of consumer packs of flour, long lines of flour trailers were seen at mills, and people queued up outside bakeries and supermarkets.
As the biggest flourmill in the country, South Amman Mill stood ready to cooperate and supply flour 24/7 to retailers and bakeries inside Amman and other governorates. The Mill operated at full capacity and complied with the government's decisions in regards to the crisis, and committed to doing its best to supply the country's flour needs.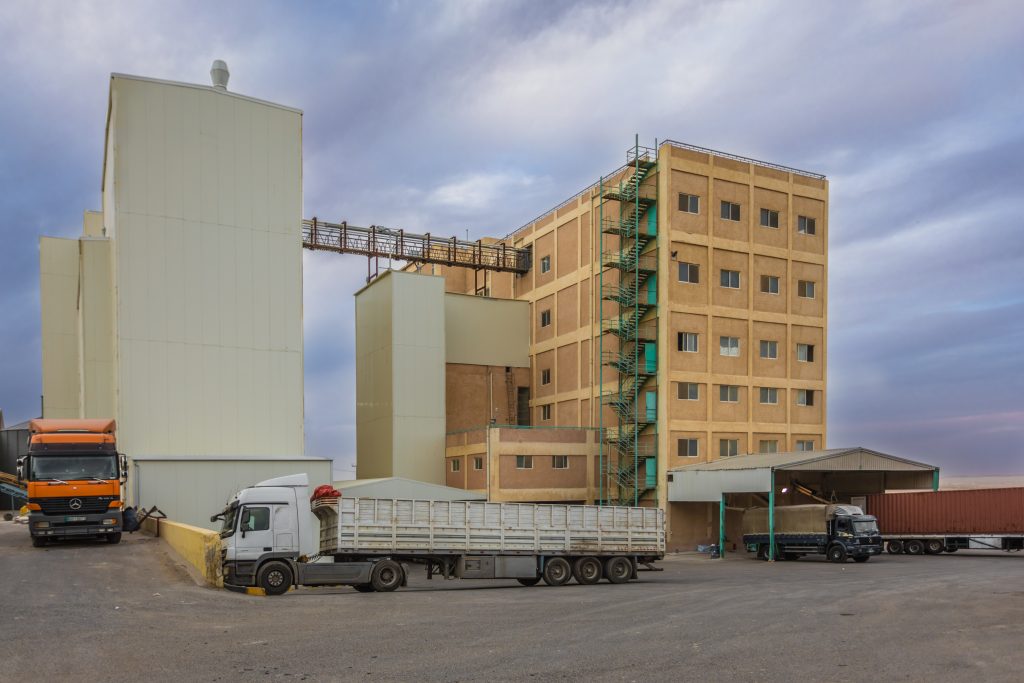 After the pandemic hit, Jordan imposed a complete curfew for over six weeks, with restaurants closed and a ban on the use of cars. People started baking at home and weren't going out, so demand for flour spiked. This change in consumer behavior was very challenging because it required shifting operations and focusing more on retail and less on bulk; before the pandemic, retail flour represented only 10% of the mill's flour production but today it is over 30%.
This had both positive and negative impacts, positive as it met the decreased demand for larger flour packages due to restaurants closing and the increased sales of small packages, while also negative as the mill witnessed a shortage of 1kg sacks and had difficulty getting more of them from suppliers quickly.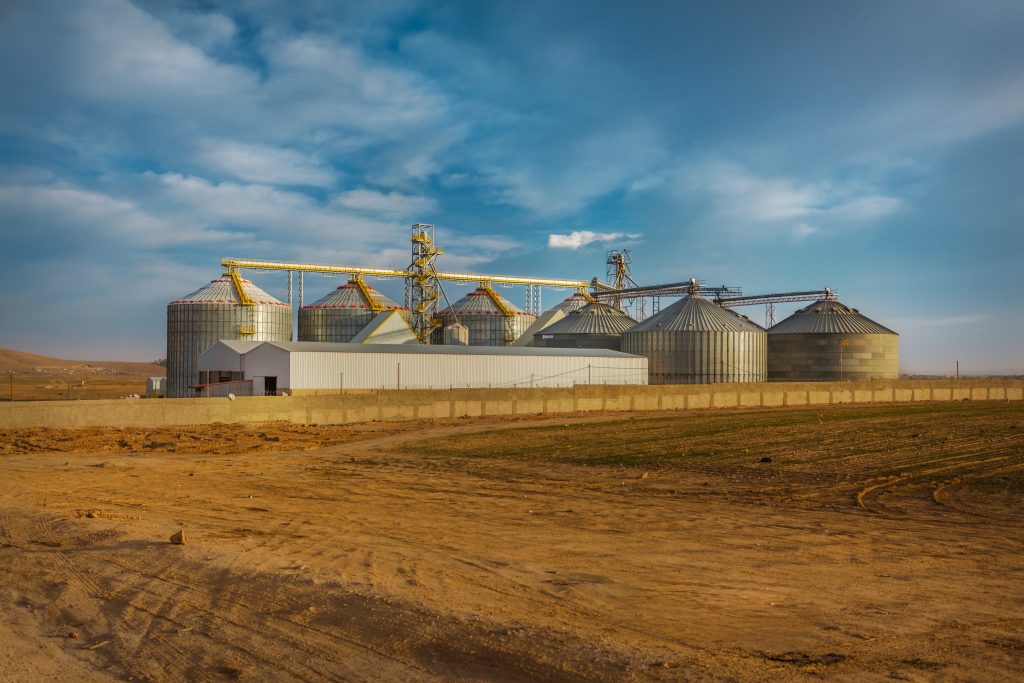 Other negative impacts of the pandemic were the difficulty of having the entire workforce on site because of the lockdown and social distancing regulations, and the mill had to reduce the number of workers per shift in order to ensure the safety of employees while doing their duty.
In addition to the concerns regarding having enough supplies of grains, millers and technicians from outside Jordan weren't able to enter the country, which caused many work delays. However, being a member of Al-Hazaa Investment Group helped South Amman Mill greatly during the pandemic, as it received a lot of support from the Group's trained technical staff, who played a large role in overcoming any problems due to their outstanding performance and dedication to their work.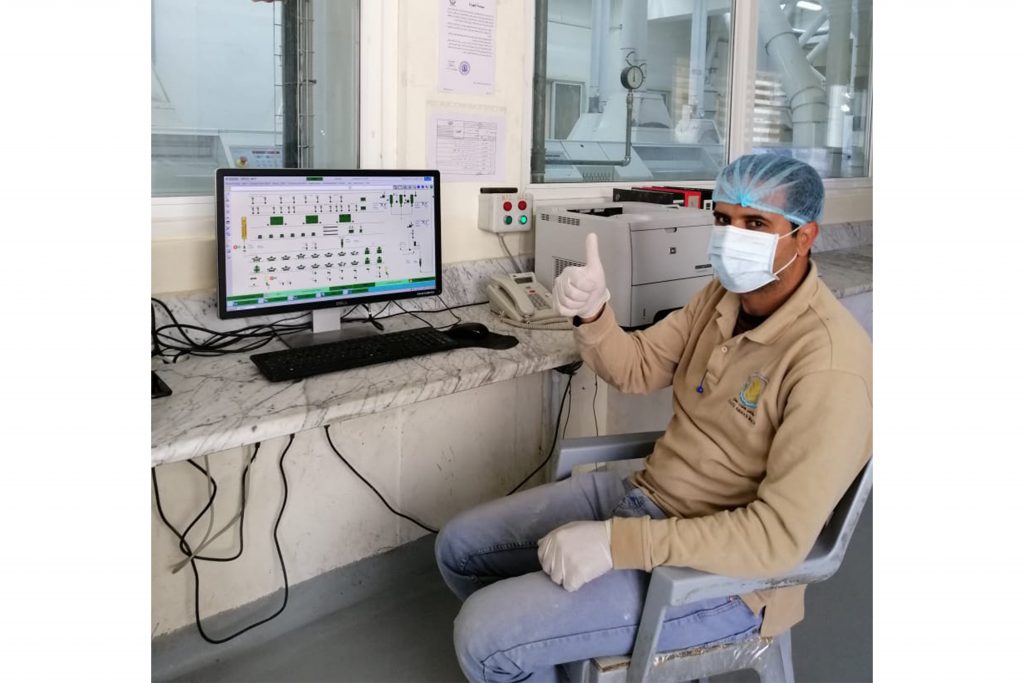 Shifts in package demand and social distancing
As a result of the increased demand for flour, some traders raised their prices to take advantage of the circumstances. But the Ministry of Industry and Trade in Jordan launched a campaign for consumer protection and punished anyone who raised their prices. South Amman Mill complied with the ministry's orders, and continuously reassured it of its readiness to meet all flour needs during the crisis at its usual price.
The increased demand caused much crowding in supermarkets and bakeries during the rapidly spreading pandemic, so Al-Hazaa Investment Group acted quickly and created an application that enables customers to order flour online and have it delivered within 24 hours without the need to go out, to decrease crowding and hopefully decrease spreading of the virus. This application, Daqeeq, which is the Arabic word for flour, was launched at the beginning of the crisis and provides delivery directly to customers without intermediaries, from South Amman Mill and the two other mills that are owned by Al-Hazaa Group in Jordan. It is currently only available in Jordan, but Al-Hazaa Investment Group intends to implement it soon in Egypt and UAE as well.
At South Amman Mills, we are very proud that all our products are eco-friendly, and are produced using 100% sustainable, clean energy supplied by Al-Hazaa Group's Company for Renewable Energy. This is the biggest private-use solar power plant in Jordan and has a daily production capacity of 21 megawatts, and supplies all the Group's factories in Jordan with clean energy.